If you happen to find yourself down under and have some time to spare, or if you're planning your holiday in Australia, you most definitely need to make a good plan when it comes to the places you'd like to visit. Luckily, nowadays there is so much information available online that you can easily find recommendations and detailed trip reports posted by people who have visited this magnificent country.
This is a list of suggestions that includes just one metropolis (you guessed it, Sydney) and many other less renowned destinations. After all, beauty is in the eye of the beholder, and Australia has so much to offer that you're bound to find something you'll fall in love with and will definitely want to return. Without further ado, here are our recommendations:
Whitsunday Islands, Queensland
Imagine 74 islands clustered off the marvellous coast of Queensland and you can already see yourself enjoying some of the most stunning beaches in the world. Crystal clear turquoise water, pure white sand and secluded beaches – it is a true paradise on Earth.
Kakadu National Park, Northern Territory
If you really want to experience something different, this national park deserves much more than just a day trip. What you can see here are wetlands, waterfalls, swimming holes, billabongs, wildlife and Aboriginal rock art.
Margaret River, Western Australia
One of the most popular regions in Australia is home to 150 wine producers, chocolate makers and cheese factories. It also provides opportunities for hiking, exploring, mountain biking, whale watching and much more. Still haven't packed your suitcase? What are you waiting for?
Sydney
Well, it would be unfair to the most popular city in Australia to leave it out from any list of top destinations in Australia. The cosmopolitan spirit is felt pretty much everywhere you go and it's a great starting point for various short and long trips to other destinations. For instance, you can catch a comfortable Sydney to Canberra bus and enjoy wonderful landscapes along the way. On the other hand, you can also decide to stay in the city and visit local attractions such as Bondi Beach, the Opera House and the Botanical Gardens.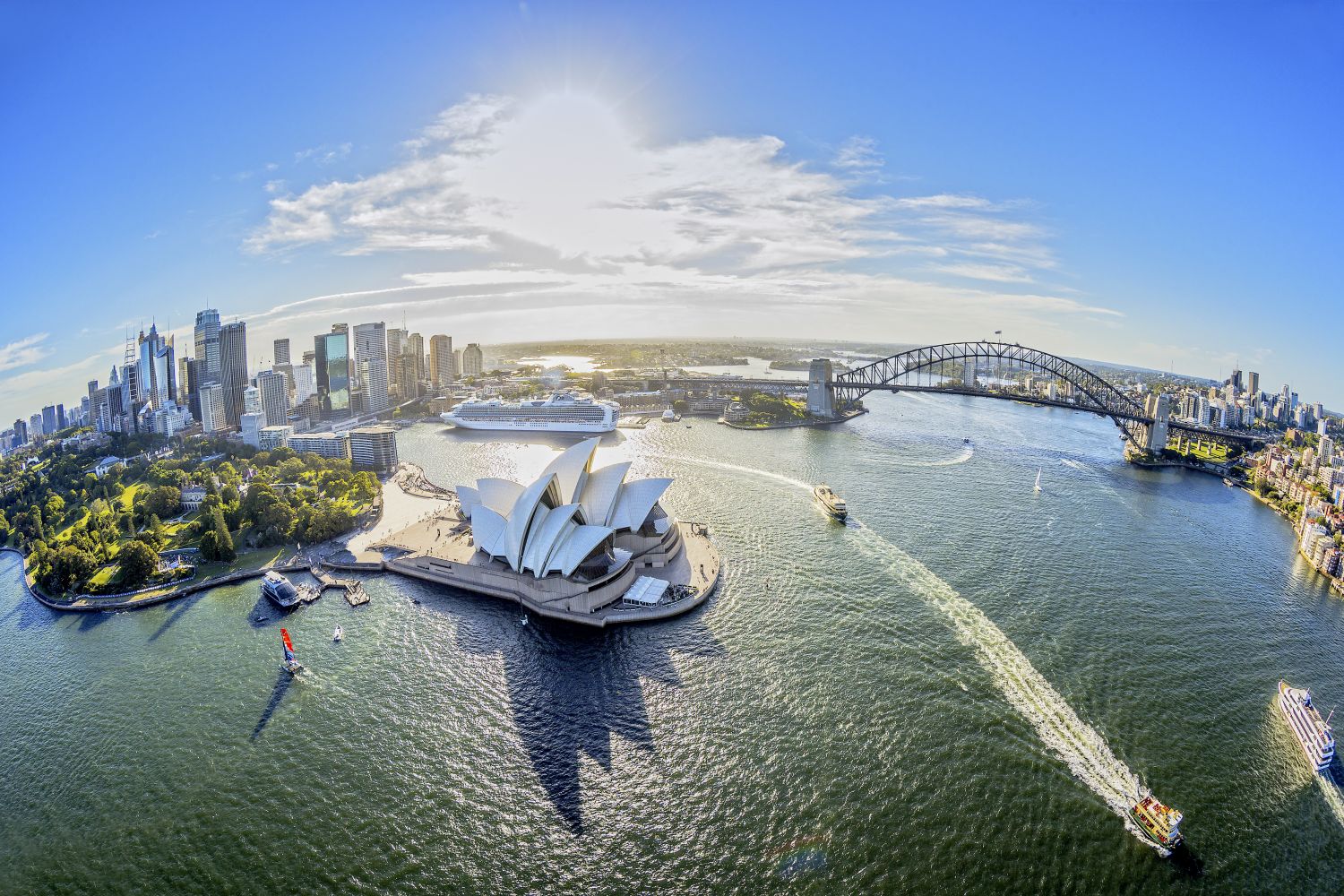 Byron Bay, NSW
Another great attraction is this beachside town in Northern NSW. There are many reasons why surfers, spa lovers, yogis and backpackers flock to enjoy everything Byron Bay has to offer. So, if you belong to one or more of those groups, you'll certainly have a whale of a time here.
Freycinet National Park, Tasmania
Freycinet is one of the most popular places in Tasmania and one of the best national parks in Australia. Most people are familiar with Wineglass Bay, but there is also Hazards Beach, Friendly Beaches, Coles Bay and amazing walks. If you're keen on kayaking, hiking or simply enjoying nature, this is the place for you.
Daintree Rainforest, Queensland
Australia is home to probably the oldest rainforest in the world – the Daintree Rainforest. It is estimated that it's over 100 million years old, which means it deserves our respect and admiration. There are beaches, capes and swimming holes, and not far from there you can visit the famous Great Barrier Reef too. Do you really need more reasons to travel?
Karijini National Park, Western Australia
This spectacular national park, renowned for its rocks, gorges and waterfalls among other features is a bit harder to get to, but the reward you reap for investing a bit more effort is absolutely worth the trouble.
Needless to say, Australia is one of the most diverse countries in the world, so unique and specific that it should be visited by everyone who likes to explore the world. Apart from the natural beauty, there are great cities and people you can meet, which is just one more reason to start planning your trip right away.