So, you are now starting out with Yoga? That's definitely a great decision to improve your overall health and wellness. But before you move ahead with professional like yoga practices, it is important to collect some accessories from online stores. Here we are going to talk about the yoga pants; they are the essential items to feel comfortable while performing different yoga poses.
The market is loaded with a wide range of yoga pants that are designed by different brands. Manufacturers make use of different materials to make them suitable to meet the unique needs of the buyers. However, if you are a little confused about which one you should buy at present, it is better to go through the tips below:
Look for the comfort:
The first most parameter for selection for a while purchasing yoga pants must be 'comfort.' The fact is that yoga practices involve a variety of stretching activities and to perform them well, it is important to wear some comfortable clothes. One cannot enjoy the real benefits of yoga when the legs stay bound in the uncomfortable pants. Note that, comfort for yoga pants is decided on the basis of material; style and fitting. It must make you feel confident and relaxed while ensuring a perfect combination with your personality.
Perfect fit:
Well, this point goes with all kind of pants and is more related to the yoga pants. The size of clothing matters a lot; hence, it is advised to verify all the measurement details in advance by checking the size chart online. When the size is smaller or bigger; it may cause difficulty in your yoga practice and can also reduce your confidence as well. Most of the ladies these days prefer to buy high waist pants as it allows them to feel comfortable while doing deep stretches.
Consider the weather: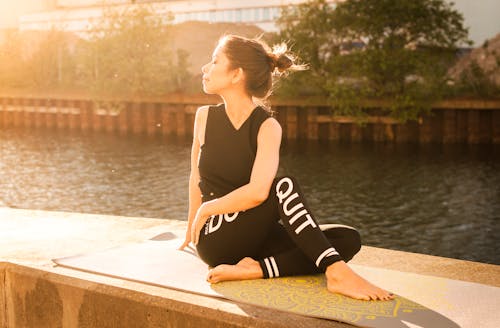 While buying yoga pants online, it is also important to be careful about weather conditions as well. In the summer season, people often prefer to buy pants that are airy and light in weight, but this selection doesn't go for the winter season. In this case, you need something that can protect you from the cold while ensuring trouble-free stretching as well. The idea is to invest in breathable yoga pants that do not cause too much sweating in any season.
It must be affordable: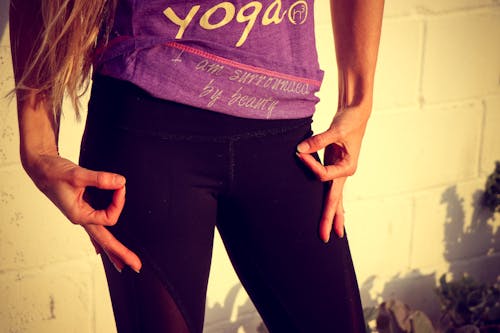 Of course, you need to buy something that meets your budget needs. The fact is that the market is loaded with a wide range of yoga pants, and the price ranges also keep on varying from brand to brand. Hence, buyers often get confused about which one to choose for the yoga sessions. Well, if you have the same trouble, we advise you to set your budget in advance and then pick a pant within that range. Also, make sure you do not compromise quality for the price. While buying a yoga pant, always look for skin friendly and relaxing material. It should not cause allergic reactions to the skin layers.